How to Choose a Dentist?
If you need to find a good dentist in Wakefield for you and your family, first of all, you need to pay special attention to the qualifications and experience of a specialist. Here are a few useful tips which will help you to make a visit to the dentistry a pleasant experience for you.
Plan to cooperate with the dentist for many years. The doctor, observing the patient for a long time can thoroughly understand the patient's problems, choose the best treatment methods, and simply maintain friendly confidential relations.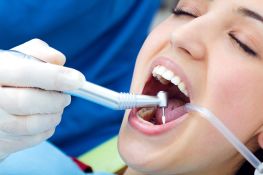 It is good if the doctor owns several dental specialities. He immediately focuses on the final result. If necessary, he will direct you to a narrow specialist.
Ask the doctor to describe the condition of your oral health, provide a detailed treatment plan, explain the X-rays to you, and take photographs of the dentition.
Discuss with the doctor all possible treatment options.
Too cheap prices may be rather suspicious. The fact is that a certain technique, or technology, costs a certain amount of money.
The dentist should ensure a complete examination and accurate performance of all necessary manipulations provided by the technique used.
In conclusion, it is necessary to say that the cooperation of the doctor and patient, joint efforts aimed at combating the disease, all these determine the achievement of the desired result.
If you are looking for good dentist, check POLDENT DENTAL CARE.